Young Actors – Generation 4.0
February 19th, 2012 by May
This week Dakota Fanning (War of the Worlds, The Twilight Saga) celebrates her 18th birthday. Also, Ellen Page (Juno, Inception) is 25, which practically makes her "the village elder"…
There's no denying – movie stars these days start their careers extremely early. If you haven't starred in a blockbuster hit or highly acclaimed film by the time you're 14, you're already too old and irrelevant…
So here are 10 young stars that we predict will lead the industry in the decade to come.
Hailee Steinfeld – 15


At age 14 she already managed to be nominated for an Oscar for her outstanding performance in the Coen brothers' True Grit, so I think it is safe to say that the girl has a promising future ahead of her. She is now filming a version of Romeo and Juliet where she portrays Juliet (oddly enough, she is really close to the age of Juliet as Shakespeare meant it to be – 14).  With 3 other projects set for 2013, we have a lot to look forward to.
Chloe Grace Moretz – 15


The little girl who kicked-ass in Kick-Ass is turning 15 this month, and boy did she grow up nicely. This year she starred in Martin Scorsese's Hugo and one of her next projects is the intriguing remake of Dark Shadows by Tim Burton, next to icons such as Johnny Depp and Michelle Pfeiffer.
Asa Butterfield – 15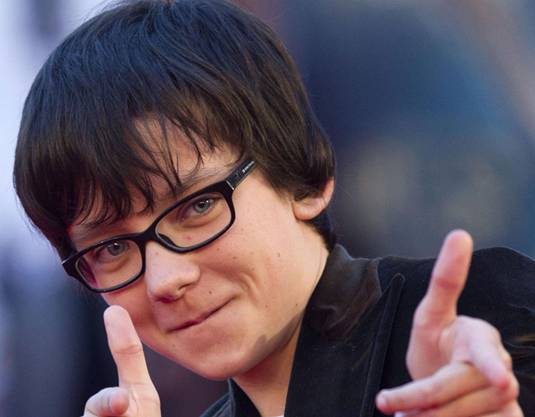 The leading actor from Hugo made such a strong impression, that he was cast as the title character in Ender's Game, one of the most hyped and talked about adaptations right now. Based on the famous and acclaimed novel by Orson Scott-Card this film holds an impressive ensemble cast of young, promising actors and actresses, with Asa in the starring role.
Elle Fanning – 14


Dakota's younger sister is already prettier than her, but will she be as good an actress? Super 8 showed us that the answer is definitely yes. She also starred in Francis Ford Coppola's Twixt and in Cameron Crowe's We Bought a Zoo, and it seems that in addition to acting she is also trying to establish herself as a name in fashion, representing Mark Jacobs and Rodarte. quite the achievement for a girl of her young age…!
Kodi Smit-McPhee – 16


We first took notice of Kodi after his excellent performance in the bleak post-apocalyptic The Road. since then he participated in a number of other films, including The Congress, a new feature from Ari Folman (director of acclaimed Oscar nominee Waltz with Bashir). He is currently filming Romeo and Juliet, next to Hailee Steinfeld.
Abigail Breslin – 16


She was only 10 when we fell in love with her in Little Miss Sunshine. Since then she continued to prove herself as an actress worth noticing in films like Zombieland and My Sister's Keeper. She has five upcoming films scheduled to be released in the coming year, one of them is the previously mentioned adaptation of Ender's Game, where she will play the main character's sister.
Chris Colfer – 21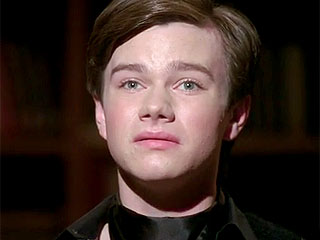 Many stars emerged from Glee, but Colfer is probably the most surprising of them all. Unlike many of his co-stars he didn't come to the show as a Broadway actor and in fact had almost no acting experience at all, but he is the one who won a Golden Globe, and now he is working on a new film that he also wrote. It'll be interesting to see where he goes next.
Saoirse Ronan – 18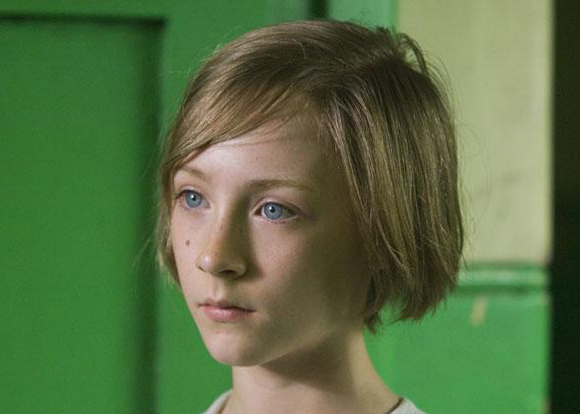 The actress with the unpronounceable name was nominated for an Oscar at age 13 (for the beautiful Atonement) and since then portrayed a series of fascinating roles in  films like The Lovely Bones, The Way Back and Hanna. She is currently wrapping a leading role in a new film by Neil Jordan called Byzantium.
Kiernan Shipka – 12


We watched her growing and developing as an actress in front of our eyes since she was 8 years old in the masterpiece series Mad Men. And apparently she can also be really funny!  I think a promising future is ahead of her.
Daniel Radcliffe – 23


Though not exactly new or unknown, most of us will now have the first opportunity to know Daniel Radcliff's qualities as an actor outside the Harry Potter realm. This month was the US release of his first leading role since Harry Potter ended, in the gothic horror feature The Woman in Black.
Technorati Tags: Dakota Fanning, War of the Worlds, The Twilight Saga, young movie stars, Hailee Steinfeld, True Grit, Romeo and Juliet, Chloe Grace Moretz, Kick-Ass, Hugo, Dark Shadows, Tim Burton, Johnny Depp, Michelle Pfeiffer, Asa Butterfield, Ender's Game, Orson Scott-Card, Elle Fanning, Super 8, Francis Ford Coppola, Twixt, Cameron Crowe, We Bought a Zoo, Mark Jacobs, Rodarte, Kodi Smit-McPhee, The Road, The Congress, Ari Folman, Waltz with Bashir, Abigail Breslin, Little Miss Sunshine, Zombieland, My Sister's Keeper, Chris Colfer, Glee, Saoirse Ronan, Atonement, The Lovely Bones, The Way Back, Hanna, Neil Jordan, Byzantium, Kiernan Shipka, Mad Men, Daniel Radcliffe, Harry Potter, The Woman in Black
Popularity: 3% [?]