Cannes 2012 – Red Carpet Films
May 15th, 2012 by Nikki
For the 65th time, Cannes is opening its doors in 2012 to films from all around the world. The exotic city of Cannes, on the coasts of the French Riviera, becomes the pilgrimage site for filmmakers, stars and artsy-movie fans from across the globe. Last year's festival opened with Woody Allen's "Midnight in Paris" (French pride?) and concluded with Terrence Malick's controversial "Tree of Life" winning the main prize – La Palme d'Or (The Golden Palm).
Who will win this year? Traditionally there are not a lot of details about many of the movies shown in Cannes, as most of them enjoy their debut public screening here. But among all the diversity Cannes has to offer, we can always find the biggest and most intriguing names in the film industry, including highly-acclaimed directors who chose Cannes (and Cannes chose them) to present their oeuvre to the world. While many big names have been dropped, we decided to focus on the upcoming films of ten directors with a lot of promise, who will hopefully deliver as well.
Moonrise Kingdom – Wes Anderson
Wes Anderson, who has been selected to open this year's festival, has always been known for his quirky films. Granted, his offbeat humor is a matter of taste, but his films are usually a rare unconventional treat. In Moonrise Kingdom, he directs his usual suspects (Murray, Schwartzman) along with an ensemble of highly-acclaimed actors, and tells a story about boy scouts, runaway kids, a search party and an extremely eccentric family. Quirkiness guaranteed.
Beasts of the Southern Wild – Benh Zeitlin
Benh Zeitlin has created this wonderful fable about a post-New-Orleans-world where myth meets reality, as we follow the quest of a young girl named Hushpuppy. Zeitlin's previous 25-minute film "Glory at Sea" was a magical tale of a disaster-stricken community; Beasts of the Southern Wild seems to preserve the unique storytelling ability of this original filmmaker, as proven recently when it took home the Grand Jury Prize at Sundance.
Cosmopolis – David Cronenberg
+
Antiviral – Brandon Cronenberg
Father David Cronenberg upgrades Robert Pattinson into a businessman who travels across a chaotic and socially-decayed Manhattan, while encountering a gallery of characters who would change his views and place in the world. Cronenberg decided to use a limousine as the central spot where these powerful events occur, inside the vehicle and outside it.
Son Brandon Cronenberg tries to follow in his father's footsteps with his first full-length feature film, which he both wrote and directed. In a world full of celebrity culture admiration (sadly, not much of a fictional future dystopia), people pay to  get infected by celebrities' sicknesses. Syd March is a mule who smuggles the diseases inside his body, but when he finds out he carries a fatal virus that killed a famous starlet, he must figure out the cause of her death, while evading obsessive fans, before it is too late for him. One can clearly notice the influence Brandon absorbed from across the dining room table.
Amour
– Michael Haneke
After winning Cannes' 2009 Palme d'Or with The White Ribbon, German director Michael Haneke returns with a French-speaking film named plainly Amour (Love). Anne and Georges are an elderly couple in their eighties who have led a long and loving life together. When Anne suffers from a stroke that leaves her half-paralyzed, their love and devotion is put to a harsh test. Haneke tells a touching story about elderly love and the the difficulties faced when the hard and bitter blows of life strike upon us.
Dracula – Dario Argento
The master of Italian horror, Dario Argento, presents his interpretation of Dracula in 3D. Bram Stoker's famous story about the count from Transylvania is revived  through Argento's vision, which would promise, as always, to deliver some good scares and shrieks, with a little bit of over-the-top performances, and some alluring scenes starring his daughter, the actress Asia Argento.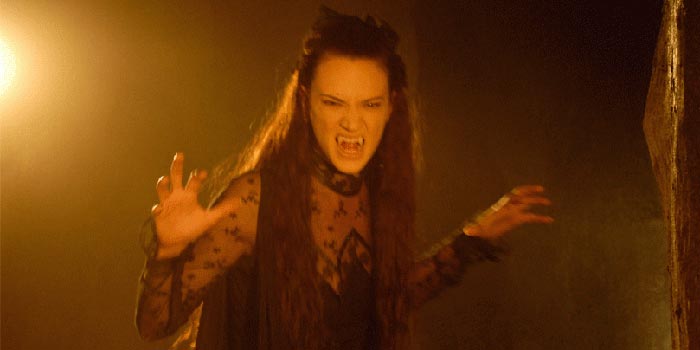 Miss Lovely – Ashim Ahluwalia
First-time fiction director Ashim Ahluwalia brings us this drama from India, taking us back to the 1980's and the more remote and less glamorous sides of Bollywood, where C-grade horror movies were made. The films are sleazy and remain in the margin of the industry, and so are the lives of the people who produce them. This is a story about two film-making brothers and the woman who comes between them (with Bollywoodic touches, naturally).
Killing Them Softly – Andrew Dominik
Initially called Cogan's Trade, the film follows Jackie Cogan, a professional enforcer who is hired by the mob to investigate a heist that occurred during one of the mafia's protected Poker games. After their collaboration in the inspiring artistic film "The assassination of Jesse James by the Coward Robert Ford", director Andrew Dominik ("Chopper") teams up with Brad Pitt again, in another tale of a tough and coarse man who faces dilemmas and true-character situations.
Mull im Garten Eden – Fatih Akin
"Garbage in the Garden of Eden" ("Polluting Paradise") is a documentary from German-Turkish director Fatih Akin, who has always made intriguing films about relations and society. We are introduced to the people of Camburnu, a small Turkish village near the Black Sea, where the quiet idyllic lives of its inhabitants are abruptly interrupted by a governmental order to build a garbage landfill. The villagers struggle against the transition of their pastoral village environment into the new reality of pollution unfolds in this disturbing and thought-provoking documentary.
Reality – Matteo Garrone
After winning the Jury's Grand Prize with Gomorrah in 2008, Italian director Matteo Garrone returns to the crime scene with his new tale about lives in the south of Italy. A simple fisherman, with natural theatrical qualities, is urged by his surroundings to try and enter into the Italian Big Brother show on TV. Along the way we realize how the quest for fame can change a person, and that not all that shines from the outside is bright inside. A clever media satire from one of Italy's more outspoken voices.
So in the tradition of the Cannes film festival, let's hope that 2012 will bring us excellent shows, a good crop of films, some scandals on the red carpet, and of course – some great after-parties (something for the tabloids too…) Happy screening!
>> To comment on this blog post, or to share your own insight on entertainment, join us on Facebook: www.facebook.com/JinniDotCom
Technorati Tags: Cannes Film Festival, Woody Allen, Midnight in Paris, Terrence Malick, Tree of Life, Palm d'Or, The Golden Palm, Moonrise Kingdom, Wes Anderson, Beasts of the Southern Wild, Benh Zeitlin, Glory at Sea, Grand Jury Prize, Sundance, Cosmopolis, David Cronenberg, Antiviral, Brandon Cronenberg, Robert Pattinson, Syd March, Amour, Michael Haneke, The White Ribbon, Dracula, Dario Argento, Bram Stoker, Asia Argento, Miss Lovely, Ashim Ahluwalia, Bollywood, Killing Them Softly, Andrew Dominik, Jackie Cogan. Mafia, Mob, The assassination of Jesse James by the Coward Robert Ford, Brad Pitt, Mull im Garten Eden, Fatih Akin, Black Sea, Reality, Matteo Garrone, Gomorrah, Italy
Popularity: 2% [?]